Swimming Baths, Priory Street
Looking rather stranded here in 2010, the Gala Bingo hall stands in what's left of Priory Street next to the Pool Meadow Bus Station. A click on the photo will fade back to the early 20th century....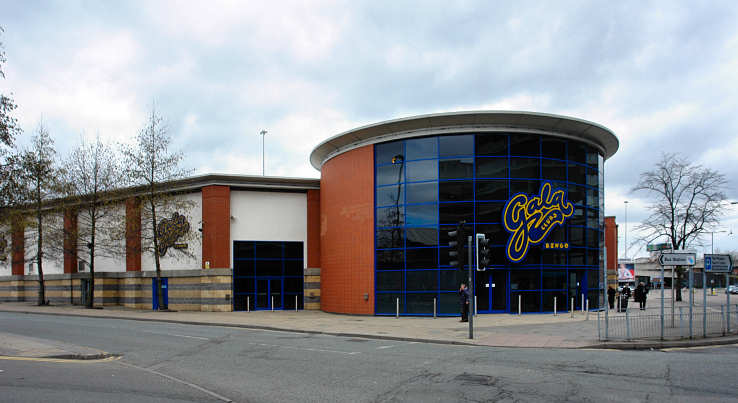 Before the 1960s, when Fairfax Street was built, Priory Street continued northwards from here (to the left in this photograph) to a previously longer Ford Street, and on to Wheatley Street, which disappeared shortly afterwards under the Inner Ring Road. The old swimming baths, pictured here in the early 20th century, were opened in 1894, and stood until demolition in 1966 after being damaged beyond repair in WW2. They had been built to replace some even older public baths in Hales Street which had been built in 1852 but were soon outgrown and demolished in 1902, making way for the old Fire Station.
In the 'history articles' section you can find the original plans and artists impression of these baths.
If this old photo had been taken on the 23rd June 1911, the photographer could've turned to his left and seen thousands of school children celebrating the Coronation of King George V on Pool Meadow.