Blue Coat School & ruins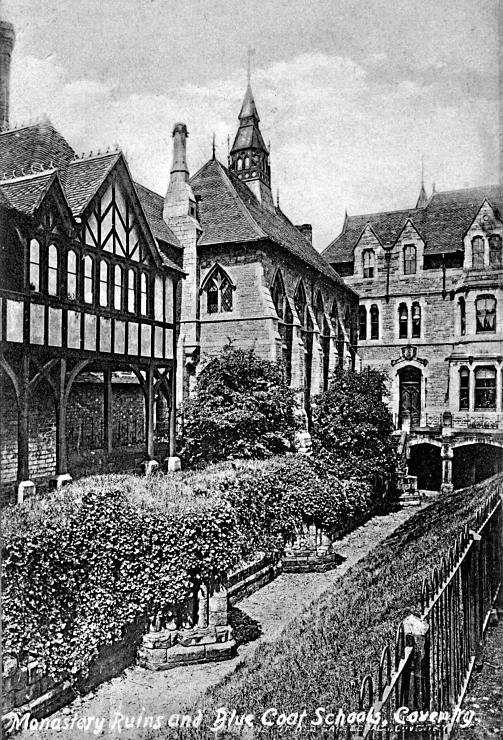 Taken from close to the same location as the photos of Priory Row, this view will greet you if you turn to your right. Blue Coat School was enlarged and rebuilt in 1856-57 upon a base comprising the remains of the north west tower of St. Mary's Benedictine Priory Cathedral.
The foot of two of the great pillars from Coventry's first cathedral are clearly visible in both of these images, but where in the pre-war photo lay a grassy bank and railings, now has been excavated to reveal many fascinating relics from the Priory.