Swanswell Gate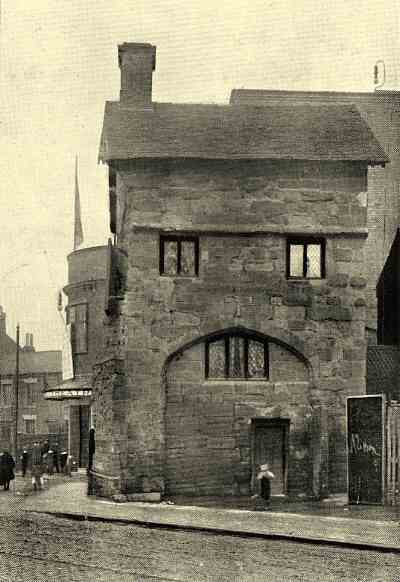 Around the time this photograph was taken in 1910, the upper floor of the old Priory gate, as it had also been known, was a dwelling for several families. The ground floor was in use as a fruit shop.
It retained this type of function until 1930 after which it was presented to the city by Alfred Herbert and restored to its current condition including the reinstatement of the battlements, which look more in keeping with its original function than the rather residential sloping roof!
More information about this gate can be found on the City Wall and Gates pages.
To the left of the gate can be seen the front entrance to the old Hippodrome, built in 1906 and standing in what was later to become this section of Lady Herbert's Garden.
A click on the photo will fade forward into a more up-to-date 2004 photograph.