Humber Motor Works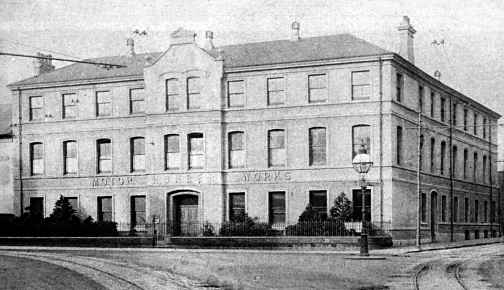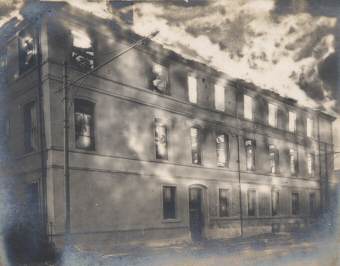 Moving briefly out of the town centre, here's a quick puzzle for you.... Does anybody recognise the Humber Motor Works? Not only this, but despite the fire shown on the right on 24th December 1906, it survived and still exists! The picture above was also taken earlier in 1906 and this fine building still stands today but serving a rather different purpose.
Despite very few changes to the front of the structure, the new surroundings in which it finds itself and a little light disguising make it very difficult for recent generations to recognise just where this is..... I certainly, have walked past it many times over the years and yet when I first saw the photograph above I had no idea where I had ever seen it.
How many thought it was in Humber Road? When you see the picture below showing the same building from the same place you might be surprised to realise.....
....that it is now the Lloyd TSB bank on the corner of Far Gosford Street at the junction of Sky Blue Way. Before Sky Blue Way was constructed in the late 1980s, named in celebration of Coventry City's historic victory over Spurs in the F.A. Cup final of 1987, Paynes Lane was the street which led north from here to the right of the building.