Railway Station - the platform
Like most areas of Coventry during the Second World War, the train station didn't escape its fair share of destruction. However, within days of the air raids, work was underway to get people and goods moving again.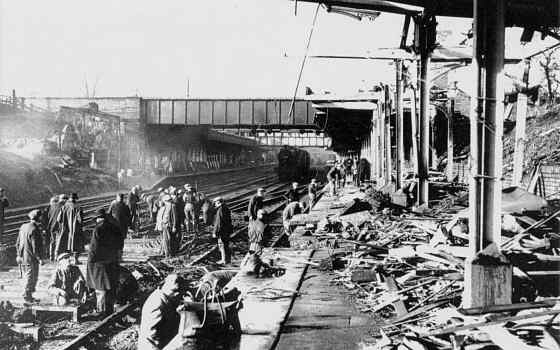 This second photo, above, was taken in 1952, but despite the fact that ten years later the station was completely rebuilt, the next image from 2006 doesn't show any appreciable difference! Of course, the main changes were to the booking offices and station facilities, but the platform view is largely similar.