Fire Station, Hales Street
Although no longer a working fire station, the attractive structure built in 1902 is fortunately quite unchanged since it ceased its working life in 1976 to be superseded by the Radford Road station. The fire station did undergo a major alteration before the war, however, with the Midland Daily Telegraph of October 1934 reporting that, at a cost of around £4,000, building work was nearing completion to add three extra bays to expand its fire engine capacity, and provide living quarters for the Chief Officer in a flat above.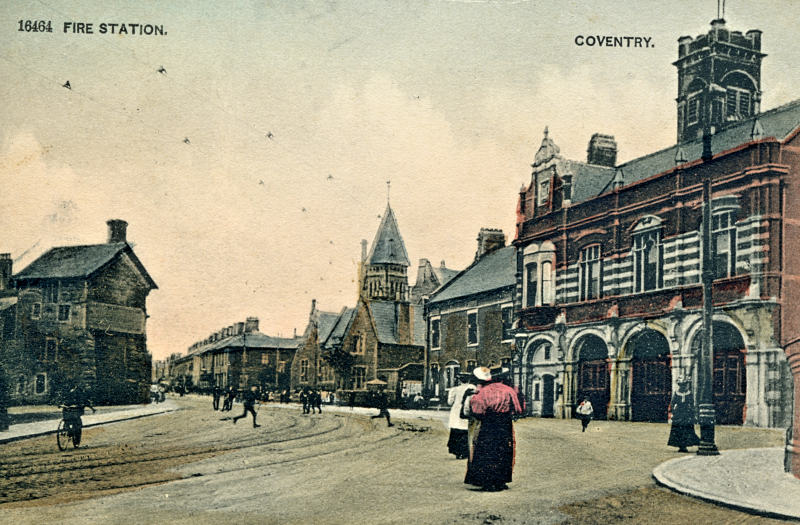 After a couple of years being refurbished, and a reported £3.5 million spent, the Old Fire Station opened up to the public in 2006 as a restaurant, bar and night-club. Sadly missing from the 21st century scene is the Holy Trinity Church School on the corner of Ford Street, and visible in the 1905 postcard image above with its steepled roof.
Another wonderful comparison of this corner of Hales Street as it looked in 1933 can be seen on Steven's website