High Street from Earl Street
If we'd turned around from the scene of the Council House photo, and gone back to 1913, this sight would have greeted us. Although virtually all these buildings in High Street are now gone, there still seems an air of familiarity about the scene.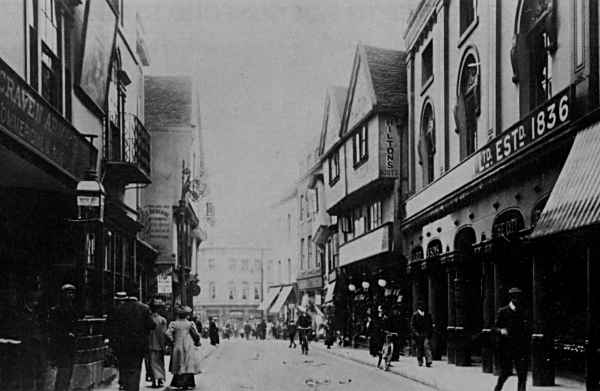 Clicking the picture will alternate between 1913 and a 2003 view of High Street with Cathedral Lanes at the end of the road.