Opera House, Hales Street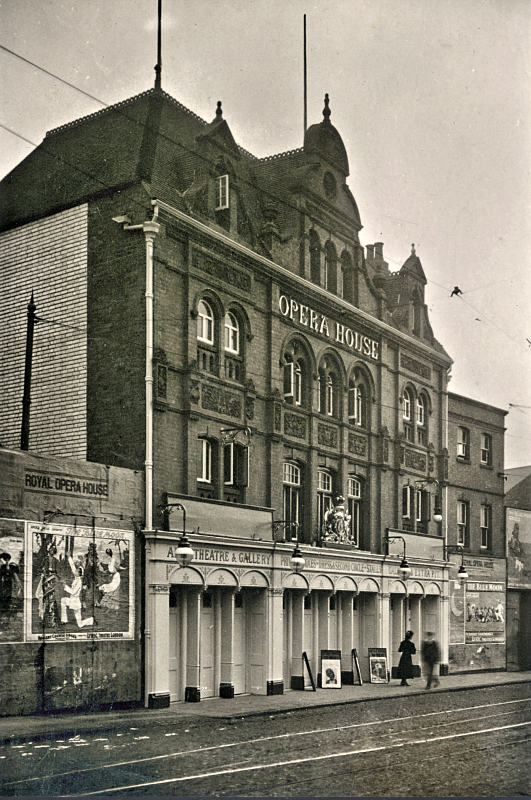 Opening on the 29th of March 1889 with A Midsummer Night's Dream, the grand looking Opera House graced the north side of Hales Street until demolition in 1961, but which time it had, reportedly, fallen into a poor state, although still sporting plush red seats.
The building was modernised in 1928, losing its original character completely, although still providing a variety of shows including opera, musicals, pantomime, and even a circus, until 1931 when it became a repertory theatre.
Although damaged during the blitz, the building was able to withstand repairs, continuing from 1941 as a cinema for two decades. The buildings currently occupying the site are not worthy of comment!
My thanks go to Forum member 'Heritage' and an article by Bill Birch for information about the Opera House.