Arts School, Ford Street
Many will be familiar with this view across the back of Pool Meadow, with Swanswell gate in the background. But as time rolls on, fewer people will remember that Ford Street once continued on from its crossroads with Cox Street, and joined with the junction of Hales Street and White Street.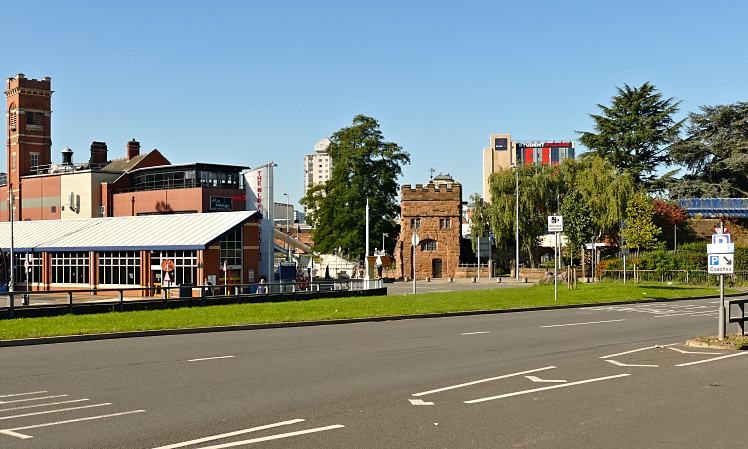 Click the image to fade back in time to a 1911 scene, showing that in Ford Street there used to be an Arts School, which is the nearest building. Just beyond that with the small steeple is the Holy Trinity Church School, which forms the corner of Ford Street and Hales Street. Hidden from view behind the art school lies the Old Fire Station, clearly visible in the 2015 photo.
To bring this place to life, you can read Liz Bayly's memories of attending the Art School on this page.