Butcher Row, Little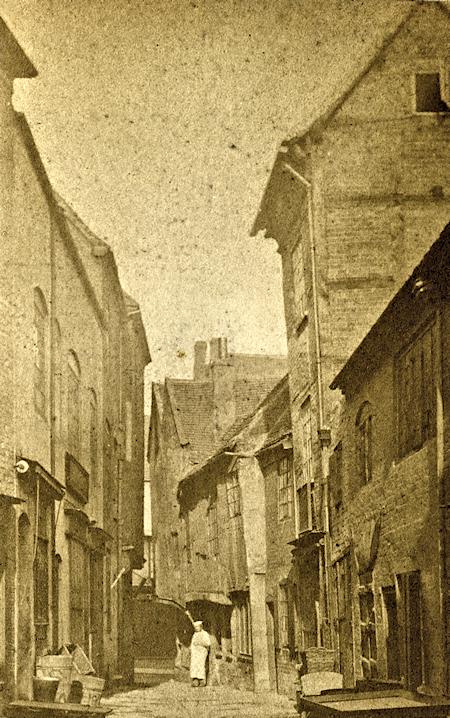 Looking westwards towards the place I stood for the Burges photo, this view is slightly unusual compared to my other "now and then" pairings. I normally have surviving buildings or the line of an old street to use as a guide, but nothing of this street any longer exists so I have used the old maps and judged as best I can to give an idea of where Little Butcher Row would have stood way back in the 1860s when this original photograph was taken.
As with several streets around here, this one took its name from the trade carried out by the majority of folk who occupied it. However, it wasn't always known by the same name and in the 1300s was called Poultry Row for the same reason.
Early in 1936 all this was to disappear forever, razed to the ground to make way for Trinity Street, opened in 1937.