Precinct, upper
Not so far back in time now - just to 1955 as depicted by this postcard proudly showing off Coventry's newly completed Upper Precinct. It wasn't to everyone's taste though. I must admit to not being too keen myself on the "block" buildings and uninteresting straight lines everywhere, but at the time this "Festival of Britain" design with its safe pedestrian walkways won awards and was copied world-wide.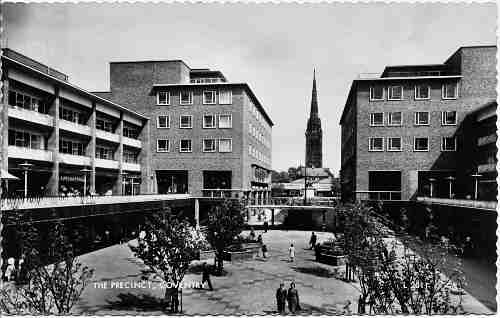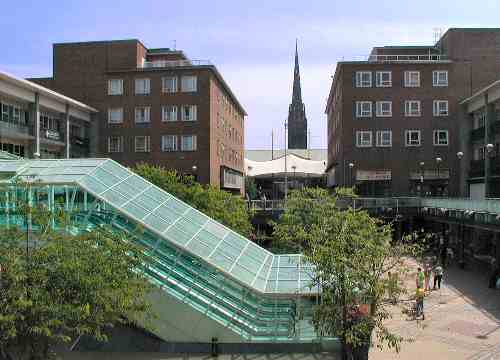 The view today is broadly similar but in the 1990s someone had a brain storm and decided that it would be a good idea to drop a huge glass canopy containing escalators into the middle of the precinct! Not exactly in keeping with the surroundings. Also, from ground level, part of the old spire is now obscured by the building of the Cathedral Lanes shopping centre in Broadgate, its tent-like canopy visible in the lower photograph beneath the tower of St. Michael's.
How did this compare to the original wartime plans for the precinct development? See the "Post-War Changes" section.