Queen Victoria Road flood of 1900
When the disastrous flood of 31st December 1900 occurred, Spon Street wasn't the only place to suffer. Property owners in nearby Queen Victoria Road were also subjected to misery, as can be seen in this postcard of the event.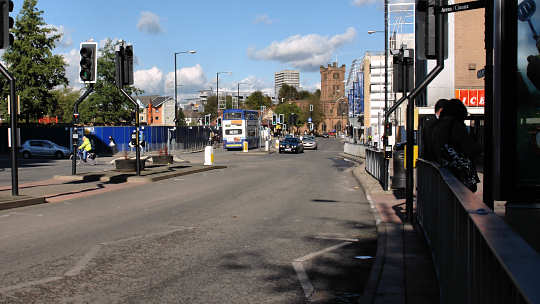 Apart from the distinctive tower of St. John's Church visible in the distance, there's nothing else to recognise this view by when comparing it with the one now seen in 2006. Croft Road, on the left, was no more than a side street a century ago, but now is primarily a link road through to the Ring Road or towards Earlsdon.
As I write this in December 2006, another change is shortly to take place. A large Ikea store is soon to be built on the corner beyond Croft Road.