Golden Cross & Pepper Lane
Comparing these two street scenes is another painful reminder of a long distant past that needn't have been swept away so brutally.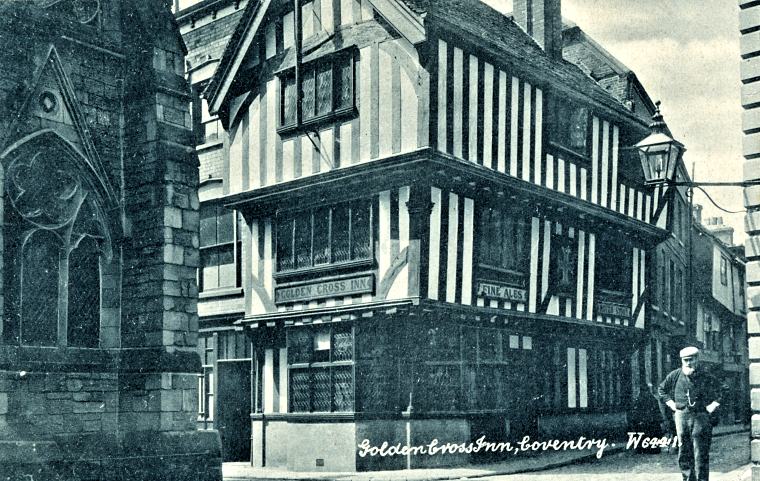 The Golden Cross public house is a welcome sight, but the modern taxi and service entrance to the Cathedral Lanes shopping centre aren't exactly the sort of things that people will write about in the history books!
If you were to walk up this lane and turn around, a fine view of St. Michael's Spire will be your reward.... or you could continue round to the left, which will bring you back out into High Street for another "now and then" view.