Leamington Road
Clicking on the picture to compare the views of Leamington Road as it looks in 2009 and nearly a century earlier reveals a pleasingly moderate amount of change. The small grassy mound ahead to the left is an area once known as The Grove, where this road meets up with Kenilworth Road to form a junction with Warwick Road.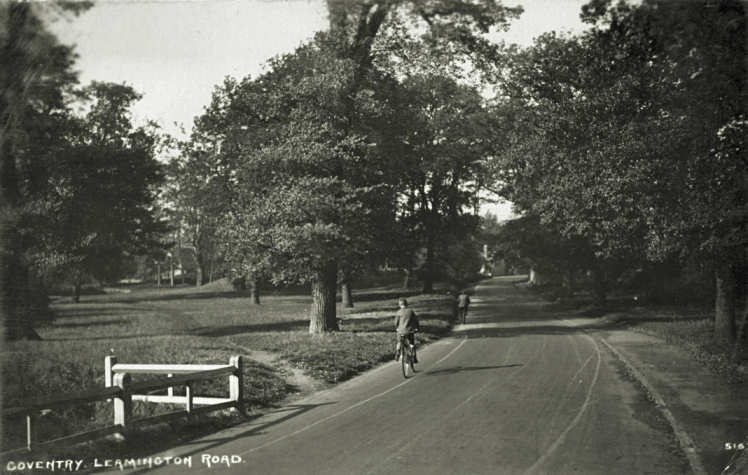 The only real difference between these pictures (apart from the mode of transport !) is the entrance to the car-park for the War Memorial Park, which was built in the 1920s.
Looking back in the other direction, we can now see the entrance to the Leamington Road from Warwick Road at its northern end next to The Grove. The foremost thing that strikes me in the modern view is clutter - at least ten pieces of street furniture turning what could be a beautiful rural view into something almost dreadful.