Hertford Street from Broadgate
It's not easily visible here in this wonderfully busy street scene of 1927, but Peeping Tom used to watch out from the top corner window in the King's Head Hotel on the right. The statue used as Peeping Tom has been around in Coventry for over three and a half centuries but started out life in the guise of a much nobler figure... St. George!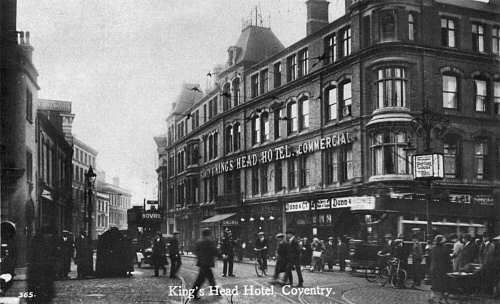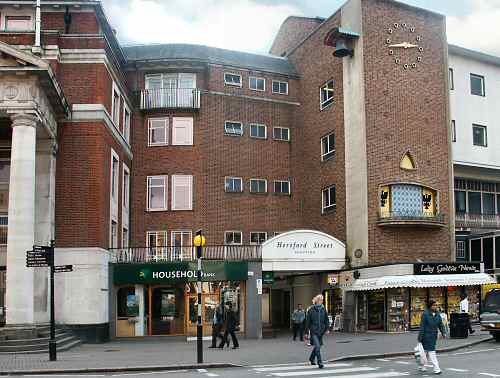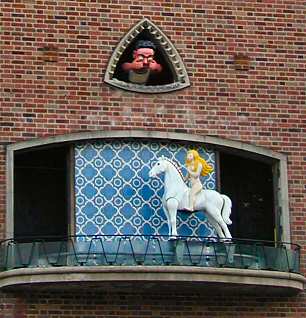 A different Peeping Tom is now not far away from the window of that Hotel (which was totally destroyed in the blitz); - An animated one watches over Lady Godiva as she parades around the "Godiva Clock", on the hour - every hour, in the 1950s rebuilt Broadgate.
The accurate clock movement inside was salvaged from the old Market Tower which dominated the city centre skyline until its demolition after the Second World War.
The original Peeping Tom statue can currently be seen in the nearby Cathedral Lanes shopping centre.