Priory Street, lower end
The University is responsible for most of the view in this 2003 scene looking down Priory Street, near to Fairfax Street.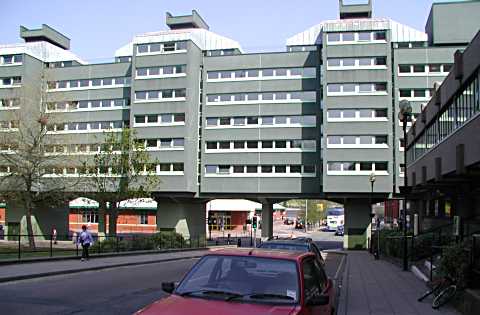 Click the photo with your mouse, and fade back in time to see the Triumph Cycle company thriving, in the days when Coventry was very much a bicycle and car city. Fairfax Street had not then been built and Priory Street continued down the hill, meeting up with Ford Street.
Not quite visible in this pre-First World War picture are the old swimming baths which were on the right in Priory Street, roughly in the place now taken by the car park opposite the current baths.