Jordan Well & Gosford Street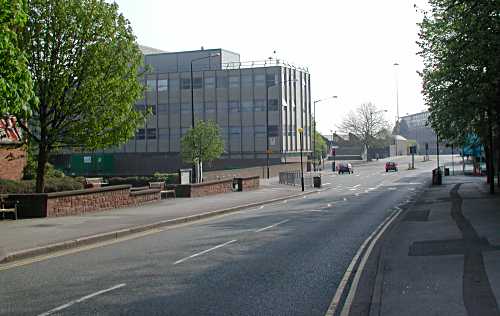 Staying in Jordan Well, we can now look back in the "out of town" direction towards Gosford Street, which begins at the junction where Cox Street goes off to the left and Whitefriars Street to the right. Just out of sight on the left, of course, is The Herbert Art Gallery and Museum.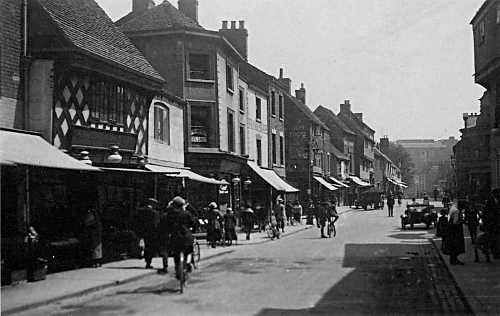 Back in 1924 however, the folk going about their daily business here in Jordan Well might well be rather confused if they were to be transported into today's scene! Apart from all their shops disappearing, they might wonder what became of tiny Freeth Street, which can just be made out on the left with two ladies crossing over at the corner.
They would certainly be disappointed to find that the attractive row of shops had been substituted for the university car park. They might be interested to learn though, that many years later, people would visit the museum on the left to find out about them.
Can you see the traffic policeman on duty in the middle of the road? He is standing at the junction with Cox Street, now controlled rather more safely by traffic lights.
My thanks to David Fry for permission to use this postcard image.