High Street aerial view
The view from the St. Michael's spire is always rewarding, and an almost infinite number of scenes present themselves as you look around. One thing that strikes me when comparing these two scenes, is how relatively flat the prewar landscape looks, and apart from the spire of Christ Church there's very little variation in rooftop height.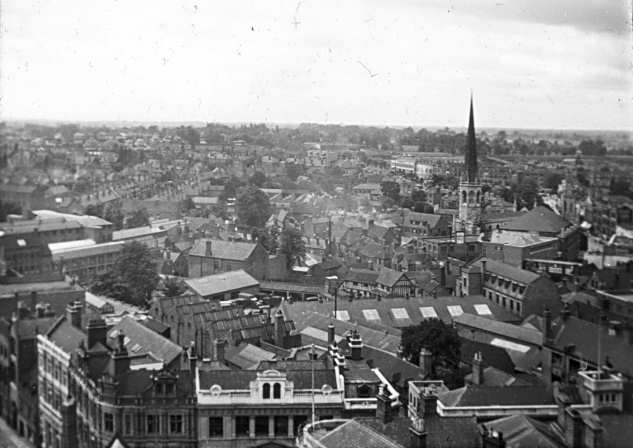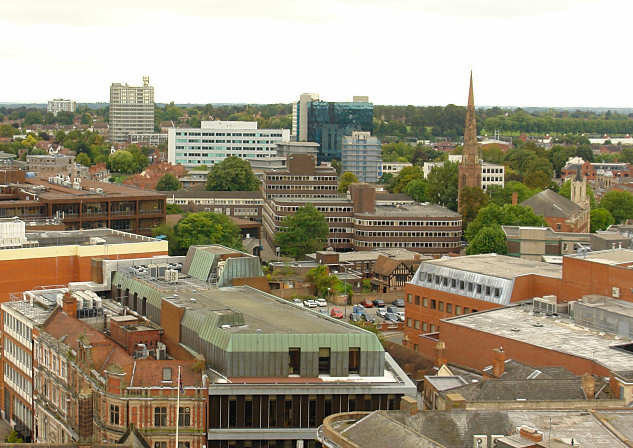 Click the image to zoom in for a closer view of Ford's Hospital.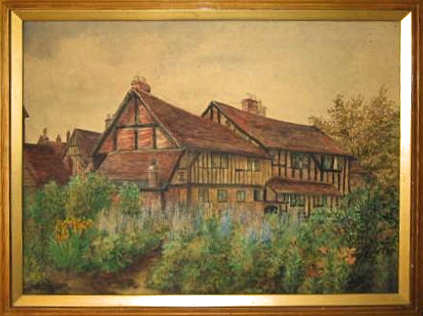 A 1926 watercolour of Ford's Hospital showing the rear view and gardens, which can be seen in the late 1930s close-up photograph above.
One item that I've decided to pick out here, however, is the aerial scene of Ford's Hospital. Clicking on the two images should zoom them into the old almshouse to make the differences clearer. One thing I hadn't previously realised is that, despite the wonderful restoration job done in the early 1950s, there was once another wing of the building at the rear, which was not rebuilt after its destruction in the Blitz.
This rear view of the tudor-aged structure was obviously considered to be a worthy subject for a fine watercolour painting (right) by the local arist, S. Sharpe, in 1926.
It's also interesting to see the spire of Christ Church here in 1938, accompanied by the body of the church before becoming a lonely figure for the second time in its existence.