Spon Street flood of 1900
Spon Street is still full of character and well worth a visit for its wealth of medieval buildings. Many structures from other places - mainly Much Park Street - were moved here in the 1970s and 80s to preserve them.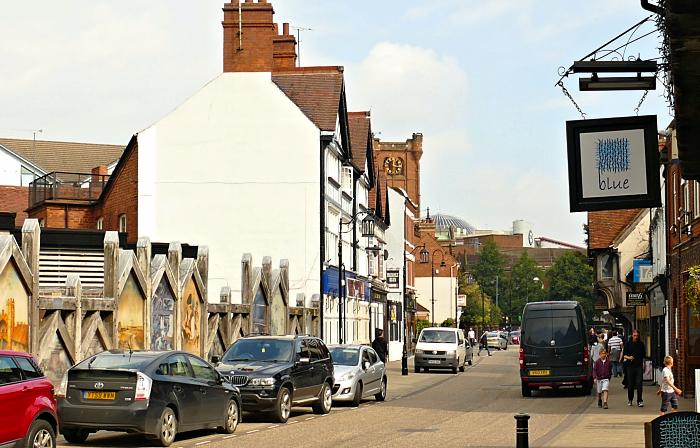 But on 31st December 1900, the inhabitants of Spon Street were more concerned with preserving their belongings which were mostly floating about after the great flood. Clicking on the photo will fade back in time to a scene from over a century ago. The comparison will also show that the large pub on the left, formerly the Rising Sun, and some buildings on the right, are still in the same location.
If you wish to walk forward about a hundred yards towards Fleet Street, you can compare two more "now and then" photos.
Many more details and photographs of Spon Street can be seen on the Spon Street Gallery.