Pool Meadow
This wonderful scene from 1911 is certainly one that's unlikely to be seen again. It shows thousands of school children gathering in Pool Meadow on the 23rd June 1911, to celebrate the Coronation of King George V, who was to reign happily for 25 years with his Queen, Mary.
In the background of the picture is the rear of the Arts School in Ford Street that features on this page.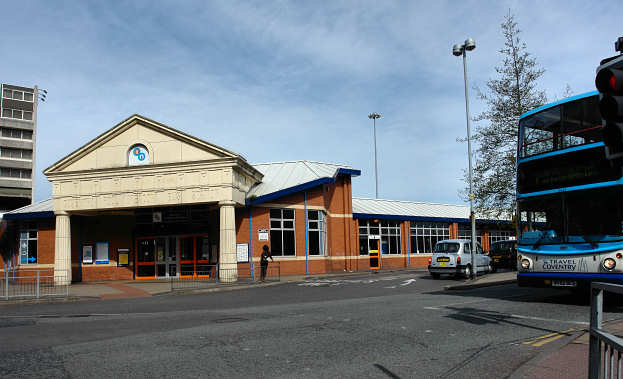 The view today does not conjure up such a joyous scene, but then I suppose bus stations aren't really designed with nostalgia in mind! Actually, to be fair, the older image would also be quite plain if it wasn't for all the beautifully dressed children.
If the 1911 photographer was to have turned to his right, he would have been facing the Old Swimming Baths in Priory Street.