Kenilworth Road
Isn't this a wonderful scene as you drive into the city? It is of course, the Kenilworth Road, known in times gone by as "Long Avenue" and pictured here in 1929.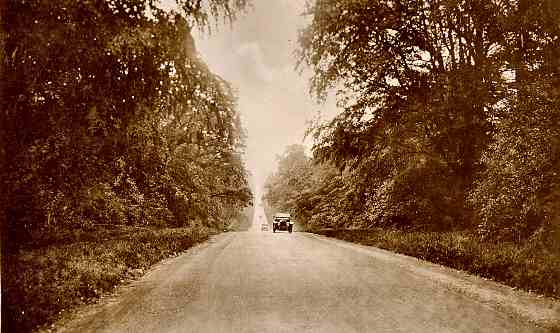 It must be one of the straightest stretches of road anywhere in the country, and it's comforting to know that even today, the scene is not too different. As usual, placing your mouse over the photo will reveal another, and in this case it's a bright Winter's day in early 2004.
Both photos were taken from the top of Gibbet Hill, at the junction with the Berkswell / Stoneleigh road.