Percy Lewis' Pub
(Solved)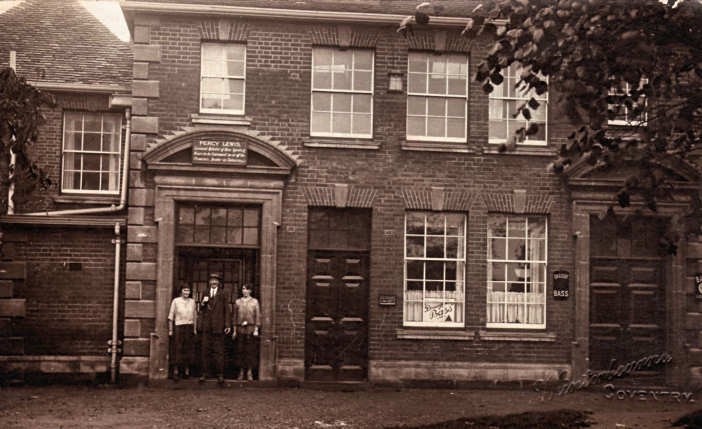 ---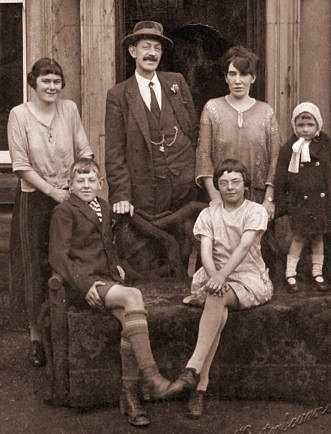 ary Cheadle has been trying to find information about her great uncle, Percy Lewis, born in 1884. She believes that he was a licensee in Coventry during the mid 1920s.
All attempts by Mary to find out more information, including looking at licences issued, have only drawn a blank, so she is wondering if the premises in the photograph are even in Coventry? However, the photos were taken by Charles Winterbourne who came from Swanswell Terrace in Coventry, and it is thought that other members of the family went to stay with Percy in Coventry - her dad Dad seems to recollect visiting some relations in the Foleshill area, although that would have been at least 60 years ago.
One slightly unusual thing about this photograph is that although Percy's licence information is displayed over the door, there is no pub name on display. So, is it actually a pub? It has a distinctive arch over the doorway where the usual signage can be found.... "Licensed Retailer of Beers, Wines & Spirits to be consumed on or off the Premises."
---
---
Success!
The whereabouts of this old pub has been discussed on the Forum, and a regular contributor, known as "dutchman" has made a wonderful discovery. As he explains, he just happened to notice the pub in the background of this splendid railway picture on the Warwickshire Railways website. On the Forum page you can find the details about what we now know was the "Olde Hall" in Lythall's Lane.
What a great way to solve a mystery! Thank you dutchman.