Council House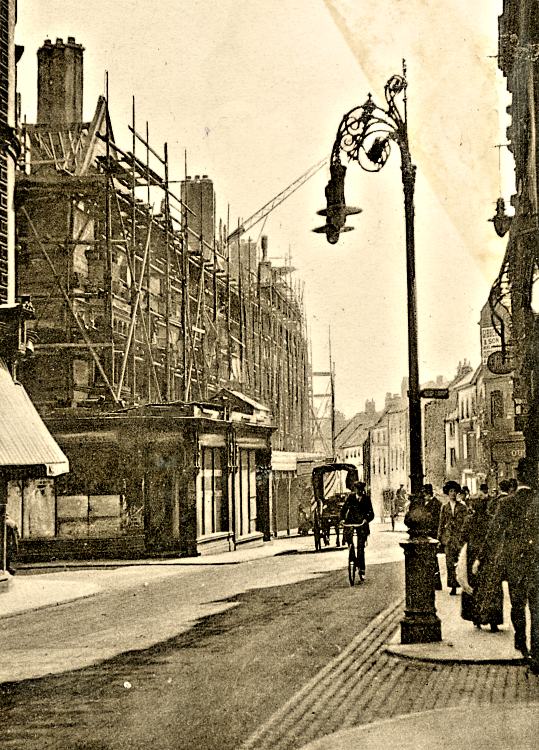 Despite its old Tudor styling, the Council House is not as old as it appears. Construction started the year before the first world war began and was finished by 1917; as you can see here, it was getting close to completion. Only relatively minor bomb damage was sustained during the WW2 air raids, so fortunately was able to be fully refurbished to a state we can still enjoy viewing.
If you wish to learn a little more about the Council House, please see it on the Tour pages.

Below you can see how the finished building looked, around 1920. One click brings you into the 21st century with the same view in 2022.