Coat of Arms Bridge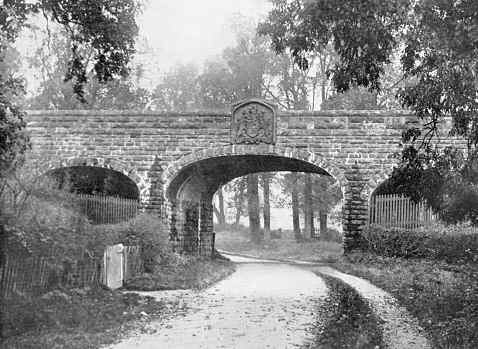 This peaceful scene is of a bridge built in 1844 and popularly known as the Coat of Arms Bridge. The reason for the name originated four years previously when, in 1840, the London and Birmingham Railway company announced plans to build a branch line which would pass through the grounds of several Stivichall land owners. After opposition by many locals Mr. A. F. Gregory finally agreed, in 1842, to sell the required amount of his land to the railway company, but stipulated that he have his family's coat of arms displayed on the bridge.
---
---
The scene today is still extremely pleasant and has remained quite rural, despite being within the boundary of urban Coventry, although the modern galvanised fencing and tarmac road do detract slightly from the more rural appearance of a century earlier.

Below is a 1933 postcard depicting the monument to the Gregory family opposite the smithy's cottage in the appropriately named Coat of Arms Bridge Road. It's an urban view that I believe is quite unrivalled for beauty anywhere in Coventry.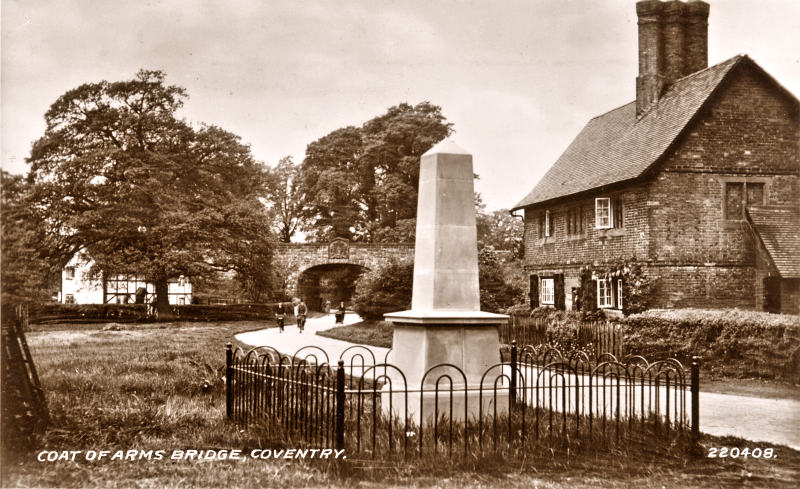 If you'd like to read the memories of a young girl walking along here on her way to school, please click here for the Your Memories page.