Mike Tyzack's photo mysteries.... Answers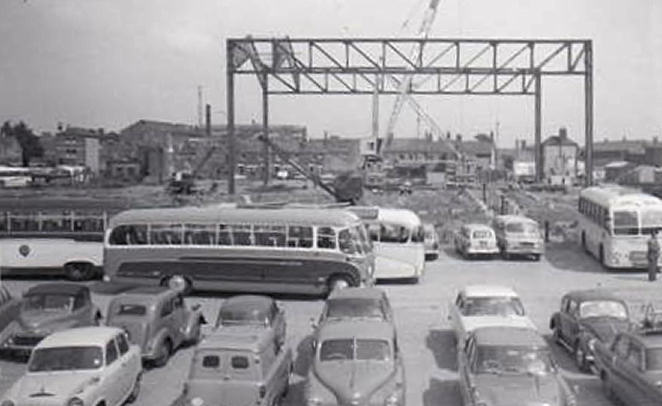 7th July 1962. Mike is standing on the west side of Priory Street looking east towards Cox Street. What we are witnessing here is the beginning of the construction of Coventry Swimming Baths. The place where he stood to take this shot is now underneath the student accommodation for Coventry University, formerly the Lanchester Polytechnic.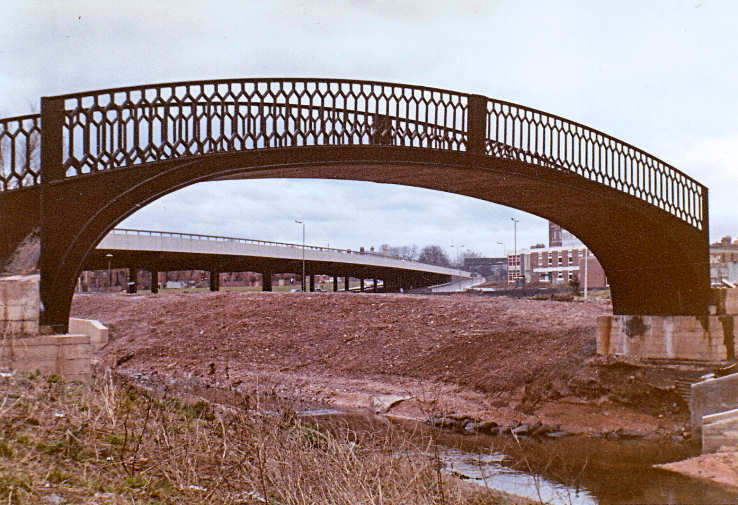 29th March 1970. Mike was standing on the north bank of the River Sherbourne, near the Butts Road, looking south-east towards Junction 7 of the Ring Road.
Kim Pateman has written in to add yet more fascinating information to this photo....
"The Iron Bridge is originally from the Wyken Colliery spur of the Oxford Canal, and was moved to the then Council Estate in Spon End. The picture is taken from outside Trafalgar House (formerly Trafalgar Street) looking South-East towards the Moat Street flyover between Ringway Rudge and Ringway Queens. The ten-storey Givens House tower block is just out of picture to the right of the bridge. The whole area was landscaped at the same time and is now covered with mature trees."
Back to Mike's page.
---