Pictures of a Coventry ancestry, by Lesleigh Kardolus
---
Lesleigh Kardolus wishes to share with us a beautiful set of photos depicting her Coventry ancestry, who all contributed proudly towards Britain's effort in the First World War....
---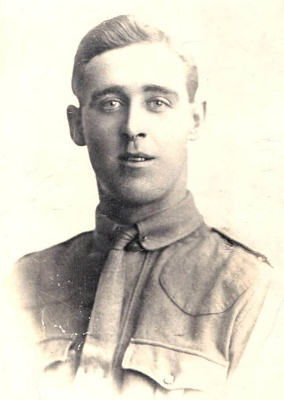 y grandfather James Moulder was born at 19 Drapers Fields in 1895. His father, James senior, was employed by the Daimler Motor Company at Motor Mills. He was sent to South Africa in 1903 with the first Daimler Motor cars. One was for Sir George Farrar (from Bedford), a wealthy landlord who had made a fortune on the Gold Mines.
---
James Moulder (right), taken 1916. James joined the Transvaal Scottish - this regiment suffered severe losses at the battle of Delville Wood.
---
Unfortunately tragedy struck the Moulder family as James senior's wife Maryann died within months of arriving in Johannesburg, leaving James senior with four children - my grandfather James, then aged eight, his sister Dora aged ten, his brother George aged four and sister Rose aged two. James senior decided to send the girls back to Coventry to Maryann's parents Thomas & Sarah Rose, who lived at 7 Ordnance Road.
(See the beautiful portraits of Dora and Rose below)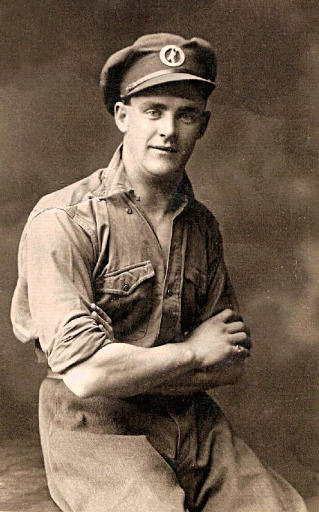 ---
George Moulder (left), taken 1917. George faked his age in 1915 saying he was 18 but was only 15 and joined up - gave hs brother the fright of his life when they met up in France!
---
My grandfather and his brother, George, were only reunited with their sisters when they both signed up to fight in WWI. Rose and Dora were both working at the Ordnance Works during that period.
When the war ended my grandfather and his brother returned to South Africa and over the years lost touch with their sisters, so by the time I was born (1961) no one in the family knew what had become of Rose & Dora. From a very early age I was fascinated with the story and made it my quest to find out what happened to them. I eventually found out that Rose emmigrated to Canada in 1925 - I then came to a dead-end. Dora married Henry Day in 1920 and died in 1955, sadly leaving no children.

Maryann Rose (Moulder) was born in Nuneaton in 1872, the eldest daughter of Thomas Rose & Sarah Millington. She had the following siblings:
William, born 1874 and married Louisa Gascoigne. They had two children, Thomas & Edith.
George, born 1876 and married Elizabeth Poole.
Alice Ann (pictured, right), born 1877 and married John Harris - emigrated to Canada. Their children Eric & Hector then emigrated to Detroit, Michigan.
Robert, born 1880 and married Elizabeth Corbett and had children; Evelyn Maud who married William Webb, and Ethel Emily who married James Cleverley, & Harry.
Hermond, born 1881 but never married. Died 1905.
Hilda, born 1889 and married Arthur Gladwin Trickitt. Their son Raymond Gladwin married Beatrice Hill, and their daughter, Particia Trickitt, married Robert Cheshire.
---
On the right is Alice Ann Rose (Harris), taken abt 1925 outside 7 Ordnance Road, home of her parents Thomas & Sarah Rose. Alice was the younger sister of Maryann Rose (Moulder) who was mother of James, George, Dora & Rose.
---
James Moulder Senior, taken in Birmingham c1890. He was sent to South Africa in 1903 with the first Daimler Motor Cars - he was born in Alveston.
It was only during the war that James and George spent time in Coventry and got to know their sisters again and their maternal grandparents, Thomas & Sarah Rose. They would return to South Africa and eventually lose touch and never see them again.
My Uncle George returned to Coventry in 1965 but because of the damage sustained during the Blitz and the rebuild of Coventry - he wasn't able to find familiar places or any family members.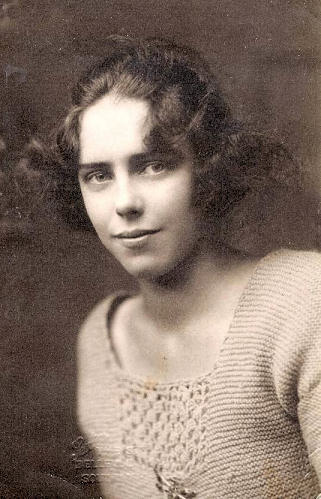 Dora Moulder (Day) - taken late 1800s. In the 1911 census she is living at Ordnance Rd with her maternal grandparents, and her occupation is Examiner of Ball bearings. I imagine that she would be working at The Ordnance Works.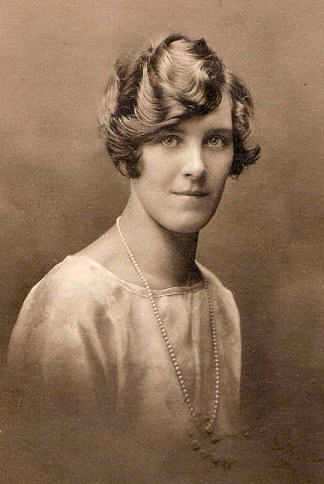 Rose Moulder - taken in the 1920s, perhaps before she left for Canada. I think she may have gone over on one of those schemes that were popular in the 1920s for single young women.
And now for the bonus photographs! Clicking on each of these will take you to a much larger version - does anyone recognise any members of the cricket team - or have any relatives among the Ordnance Works employees?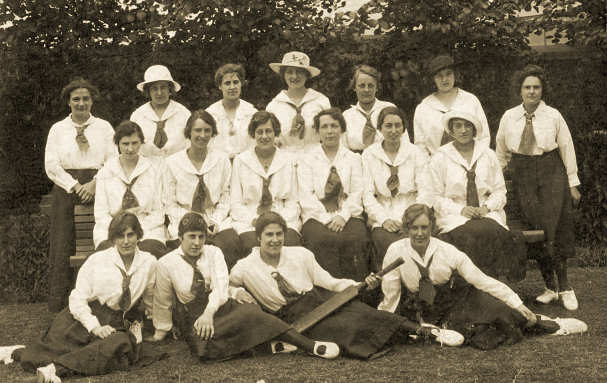 Ordnance Works' Ladies' Cricket Team - taken 1917. Dora Moulder is in the middle, back row, wearing the hat.
Click the image to see an enlarged version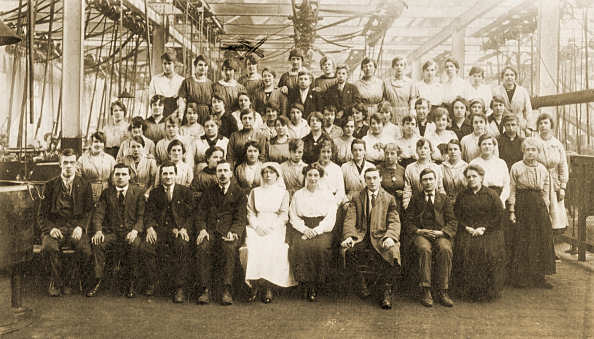 Inside the Ordnance Works about 1916-17. Rose Moulder is in the back row marked with an 'x' - sad to see some of the workers wearing black mourning bands.
Click the image to see an enlarged version