Pepper Lane & Bayley Lane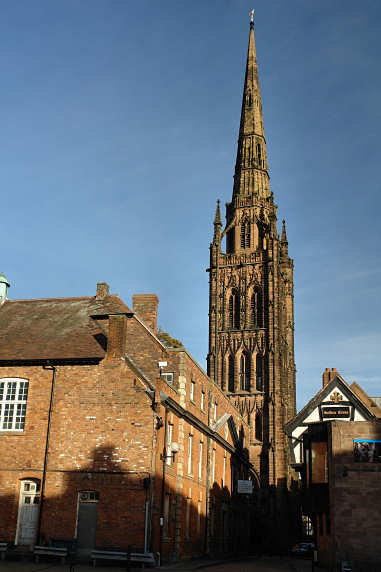 ere is another view that is largely unchanged in around two hundred years. You are looking from Pepper Lane into Bayley Lane. On the left is the old County Hall at the end of Pepper Lane. When first built in 1783 it was the County Court.... the name remains from the days when Coventry was a county as well as a city.
Jutting out on the right can be seen the side of the Golden Cross inn, shown in more detail in the photograph below.
To see just how this view of the spire appeared to folk in 1932, please take a look at my "Now and Then" section.
The photo below shows the Cuckoo Lane side of the old County Court as seen from next to number 22 Bayley Lane.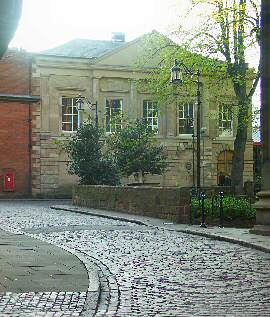 The Golden Cross Inn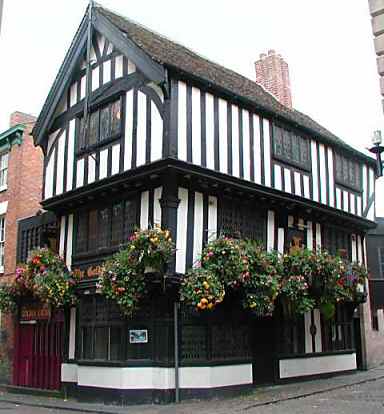 It is thought that this public house stands on the site once occupied by Coventry's Royal Mint which existed in the 15th century. The Inn itself may have been built in the 1600s but after substantial reconstruction work around the turn of the 20th century, it is largely unoriginal and its age difficult to determine.
More photos are available to view showing how this building's landscape has altered, in Now and Then.

22 Bayley Lane
This Tudor house is around five hundred years old and is the last in existence of a former row of cottages.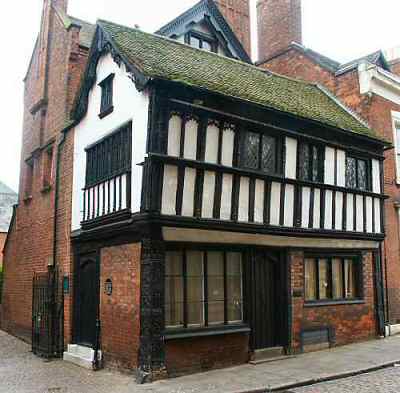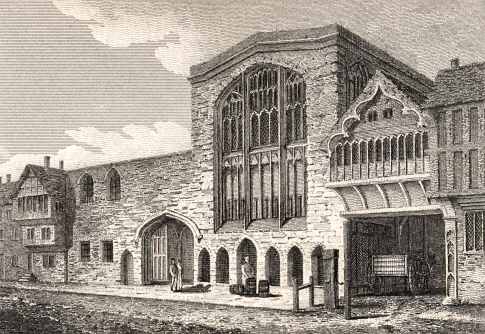 Not every aspect of the building has survived however. Originally, there was a first floor 'extension' that joined number 22 with the rather grand Guildhall of St. Mary's next door.....
The sharp eyed amongst you might have noticed a gaping flaw in this 1812 engraving by J. Greig. By the time the Guildhall was built, the church of St. Michael's had been in existence for some years, and should have obscured most of the view of the hall, - the artist has drawn it as though he's looking right through the church!
(My photo below shows the true position of the buildings - St. Michael's being just visible on the left.)