Council House, Earl Street
Although not an ancient building, the early 20th century Tudor design Council House is still worthy of inclusion on a walk around Coventry.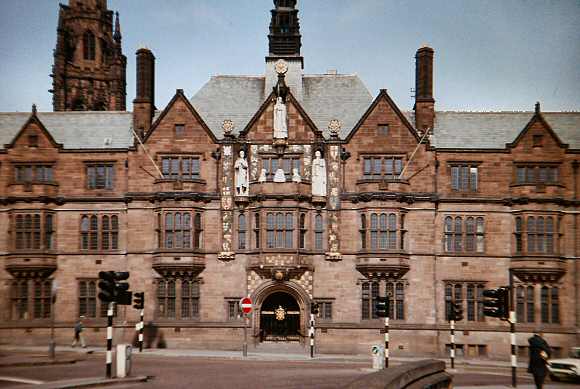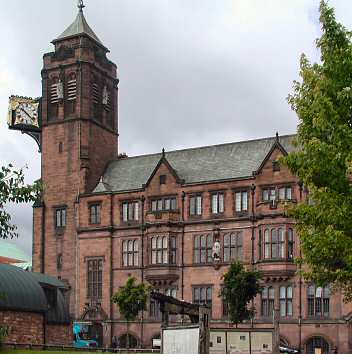 aken around 1970 by my friend Brian Rowstron, now living in Australia, this photo shows the Earl Street frontage of Coventry's Council House. From this view, one can see that it is one of the few buildings from the last century actually built with some sympathy for its surroundings. The view today is virtually identical but the surrounding details like the traffic lights and Mini Clubman on the right give away the era.
The view on the left shows the clock tower and the side of the building facing onto St. Mary's Street. The designers, Edward Garrett and H. W. Simister, gave it a certain presence reflecting the grandeur of our medieval past.
Further evidence of this can be seen around the main entrance on Earl Street where above the arched doorway is a beautifully carved and painted Coat of Arms, and beneath the centre gable are three large statues depicting Leofric, Godiva and, at the top, Justice.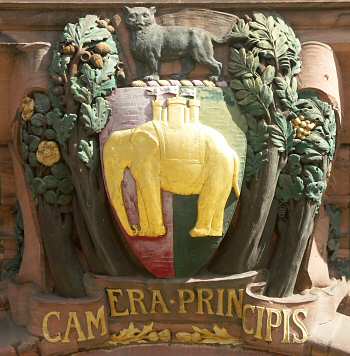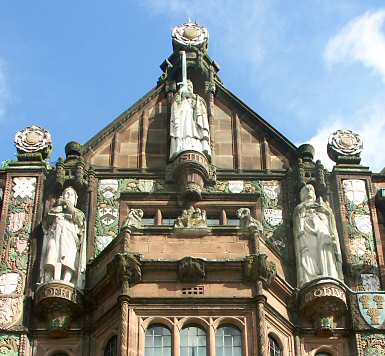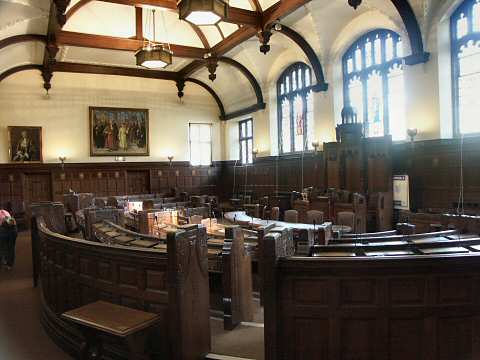 The Council Chamber has the air of a grand medieval courtroom about it - only the forest of microphones give away its modern usage.
Construction began in 1913 but was inevitably held up during the Great War of 1914 - 1918. The building was completed by 1917 but was not officially opened until the 11th June 1920 by H.R.H. the Duke of York - soon to become King George VI. The king was to visit on a more devastatingly memorable occasion the day after the 14th-15th November blitz in 1940. He ate a cold meal by candlelight in a council room with no windows.... in fact, all the council house windows were blown out during that great attack, although generally the buiilding escaped with only relatively minor damage.
---
Find out how Earl Street and the Council House looked in 1926 by visiting my Now and Then pages.
---