Whitefriars' Gate & Much Park Street
Whitefriars Gate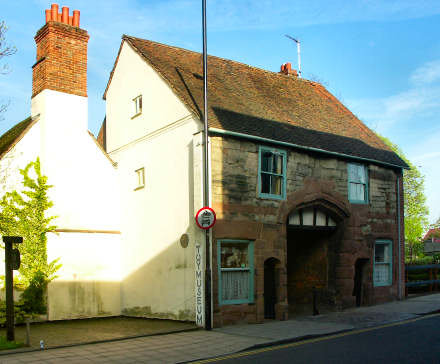 uilt in 1352, this was the gateway to Whitefriars monastery which was 300 yards to the east. After restoration in recent decades, the building became a toy museum in 1973 and continued in this role until 2007 when owner, Ron Morgan, died.
The view below is looking from the monastery side of the gate.
To see how this gate stood amongst its surroundings in 1912, please take a look at the "Now and Then" pages.
The Unknown Medieval Ruin
Halfway along this street is a find that still puzzles archaeologists. In the aftermath of the blitz, not much (no pun intended) remained in Much Park Street. However, still standing intact, while its more 'modern' shell had burned away, was a sandstone structure. During excavations in 1971, some pottery dating from the 1200s to 1300s was discovered, and this leads some to think that the ruin might have been a merchant's property built around the late 13th century. There could even be a connection with the nearby Whitefriars monastery.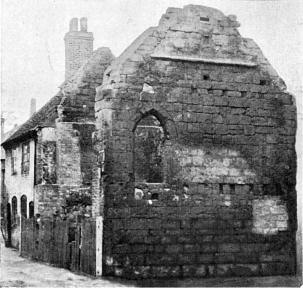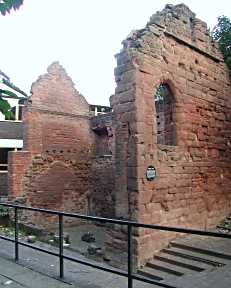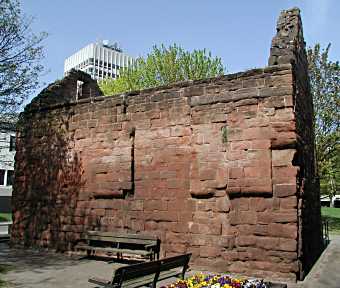 The first of these three photographs is from Levi Fox's 1957 book; 'Coventry's Heritage', and shows more clearly than my own recent pictures how the structure once fitted in with its surroundings. The properties were not orientated 'along' the street in the conventional manner, but set at right angles, as though in a 'court' arrangement.