Old Grammar School - east side
The difference between the old and new is even more startling with this pair of images. Published in 1824, this beautiful engraving of the "Free School" depicts a scene before Hales Street was built.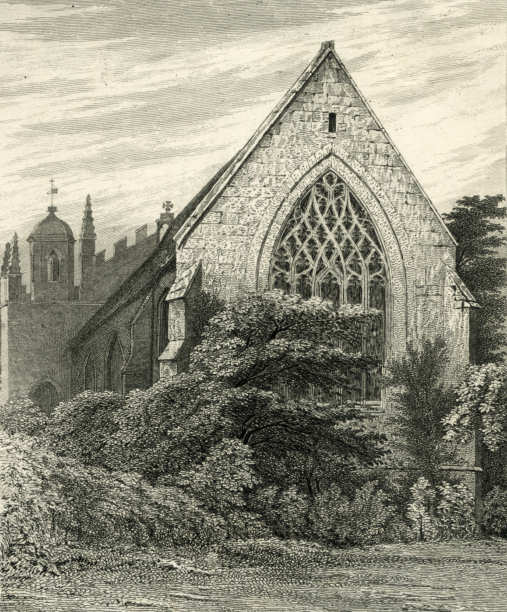 The huge east window with its intricately carved tracery still survives, but is unfortunately partially hidden from view by the characterless shops beside it. As I write this in 2009, most Coventrians still live in hope that this fine building - one of Coventry's oldest, with an important history - will not have to wait too long before it gets the restoration it deserves.