Guildhall Entrance Gateway
The building of St. Mary's Guildhall was begun in 1342, and the entrance through which we all still pass was among the first parts of the Guildhall to be built. The 1829 engraving below shows admirable detail, and appears to have particularly accurately portrayed the vaulted ceiling. However, it's unclear as to the reason for the differences in the doorway's surrounding - the 'layered' arches now present not appearing in the drawing.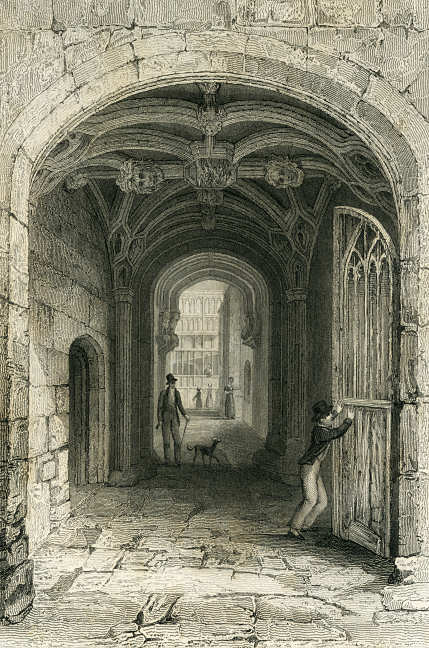 Click on the image above to see how it looks in 2009.

A feature of the entrance porch, and something which is probably missed by so many passers by, is the lovely carving in the centre of the roof vault. The photo below shows this sculpture, known as the Coronation of the Virgin Mary, which, although not contemporary with the porch, still adds something to make the glance upwards worthwhile.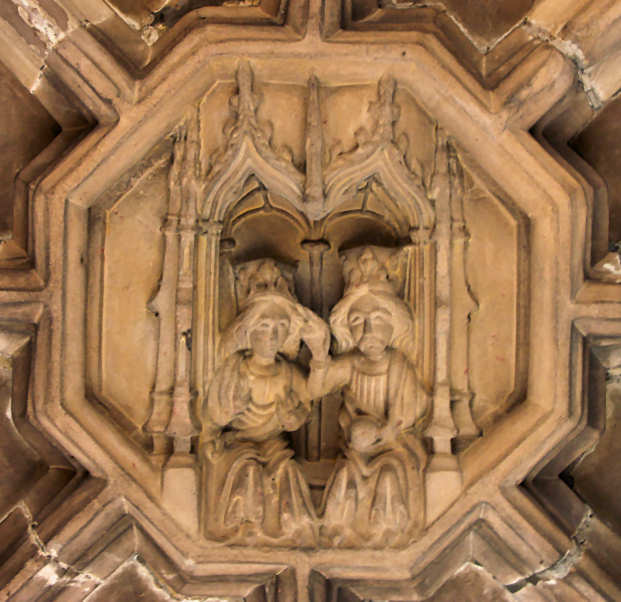 More information about St. Mary's Guildhall can be found on this page.