1953: New Hippodrome
wo years before it was renamed The Coventry Theatre, the Hippodrome managed to impress many visitors to the 'Showcase of the Midlands', including the writer of this 1953 postcard, who had obviously been to see a show there.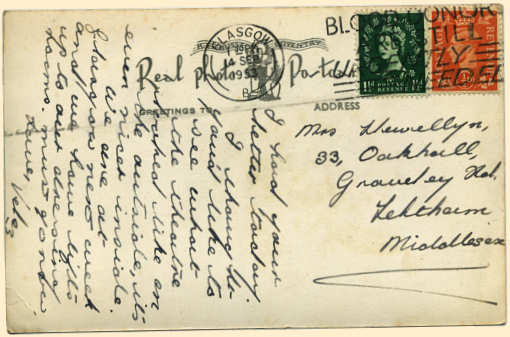 ---
Postcard text: I thought you'd like to see what the theatre looked like on the outside, it's even nicer inside.
---
The theatre did indeed have a pleasant inside, and in its day was built with every 'mod con' conceivable. There was even a BBC studio inside for live broadcasts (it was the first theatre to be used in this way), plus it boasted one of the largest stages of any in the country. Take a quick look at Derick Parson's page to see how easily the stage could accomodate a large band.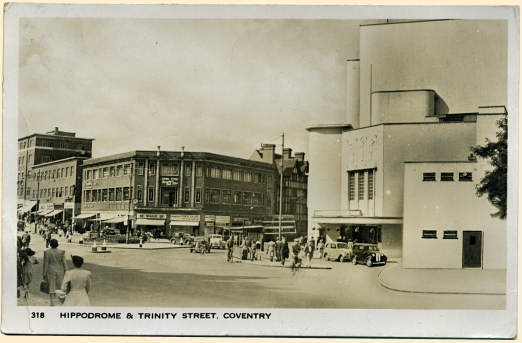 Ron Critchlow has written to add a little more information about this fine old theatre:
"Charlie Shadwell of BBC fame was the conductor, followed by Bill Pethers who took over for many years. I recall the orchestra played for the VJ celebrations on the theatre steps."