1918: Coat of Arms Bridge
ome postcards don't need to say much to get a point across. The sender of this one was obviously impressed with Coventry, and decided to share their thoughts, and a picture, with a friend or relative.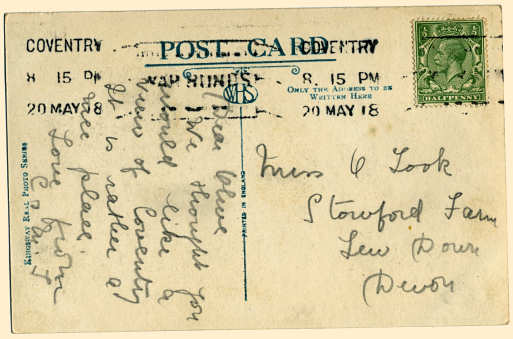 ---
Postcard text: We thought you would like a view of Coventry. It is rather a nice place.
---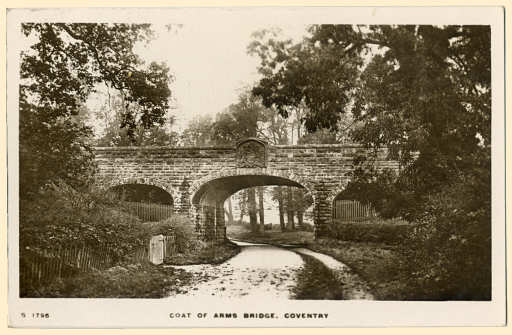 And indeed, what nicer image to choose, to demonstrate that Coventry was "rather a nice place". Coat of Arm Bridge was, and still is, a lovely little corner of the city to explore. As you might have noticed from the date, this card was posted shortly before the close of the First World War, which although it took a terrible toll on our men, had almost no affect on our city and its buildings. The same certainly could not be said about the next war.... as is made clear by the sender of the following postcard.