Local BBC Radio photo mystery - Find Cheeky!
omething a little different this time. This wonderful old picture has come from BBC Coventry & Warwickshire presenter Marian McNamee, and has been titled "Find Cheeky"!
Marian found it in her family's loft, and has no idea how it got there. Her dad has owned the house for 40 years and they think it might pre-date them living there.

Click the image to see a larger version

As the original caption (left) indicates, this portrait was taken at Taylor Brothers Studios at 20 Primrose Hill Street in Hillfields. Could this provide a clue to its origin?
---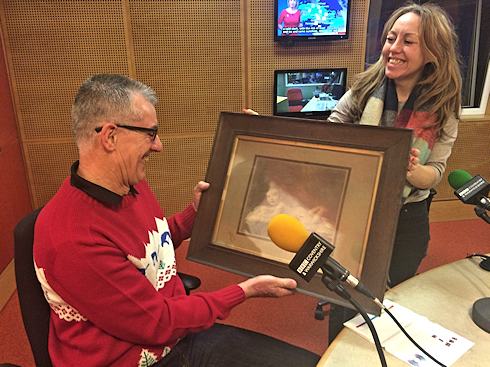 Success! (Updated 27th November 2015)
The BBC Coventry & Warwickshire team have been successful in their search, and have located "son of Cheeky"! His name is Ian Butler and his friend heard the BBC's appeal and sent his number to them. Ian has now had the picture handed over to him by Marian McNamee.