For further information I have transcribed an eight page article
A PLAN FOR THE CITY CENTRE
from the 21-3-1941 Architect and Building News.
Page 9
Other Proposals
This is a view of the planned Retail Market Hall. Quite simple in its design, yet attractive also....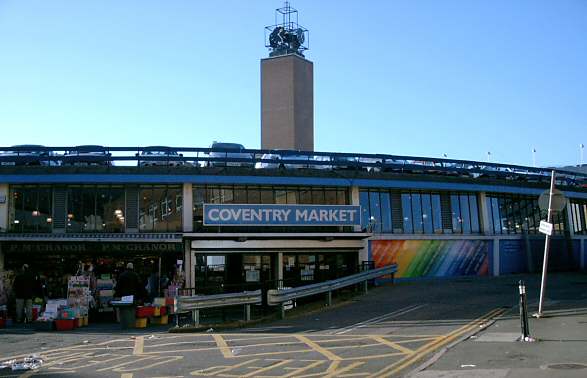 ....so what went wrong? The present day market serves Coventry well and is generally liked by regulars, but few would consider it a pleasing sight architecturally!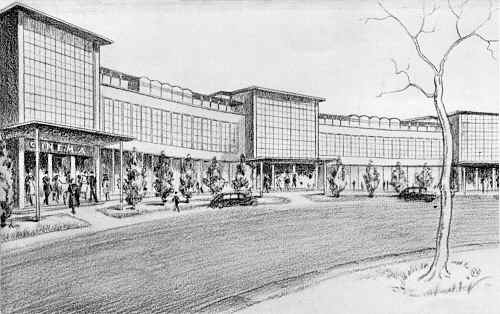 Another proposal was what the council referred to as "Theatreland". This was to have been a scheme for Corporation Street bringing together theatres and cinemas.
This too was a nice idea, but the Belgrade Theatre was the only place of entertainment added to this street. It was, in fact, the first theatre to be built in England after the war and opened in March 1958.
Unfortunately, Coventry doesn't seem to be a city of theatre goers, hence the lack of support for, and ultimately the demolition of, the Coventry Theatre. (Formerly the New Hippodrome until 1955 and later the Apollo Theatre.)